Scheduled Shredding Services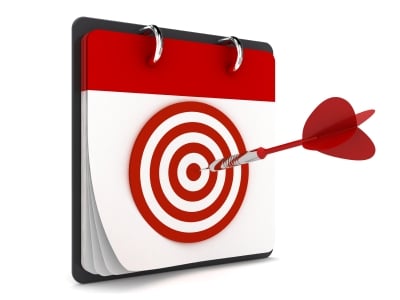 For most paper-intensive organizations, scheduled shredding services are an integral part of a document management program. Documents that have become inactive and no longer need to be retained take up costly office space. Not to mention, these records may contain sensitive and confidential information that poses a security risk to your business. Not sure what to shred? Click here for a helpful list.
Unfortunately, feeding sensitive documents through office shredders represents time that can be used more productively. As a result, some employees may be tempted to simply toss documents in a wastebasket. Pacific Records Management's scheduled shredding services make it easy to dispose of confidential office documents in a secure and timely manner.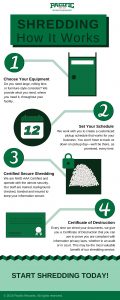 We provide shredding containers that come in a variety of sizes to fit your business specific needs. These locked containers are placed strategically throughout the workplace and do not require an additional time investment for your staff. Confidential documents are simply placed inside without requiring the removal of paper clips, staples and rubberbands. Once documents are placed in a shredding container they cannot be retrieved, thus providing a secure repository for your private information.
You choose a rotation schedule that works best for your organization: weekly, monthly, or quarterly. Pacific Records Management will retrieve the containers from your business and transport them with a GPS tracked vehicle to our secure plant based shredding facility where the contents are obliterated beyond recognition. The entire process is digitally recorded and you are provided with a Certificate of Destruction upon completion.
If you are interested in a scheduled shredding services quote or would like more information, please contact us by phone or fill in the form on the page.