If you aren't prepared, data loss does more than catch you off-guard—it puts your entire business at risk. Fortunately, as the adage goes, "An ounce of prevention is worth a pound of cure." Here are four ways your business could lose its data and how to prevent them from happening:
1. Disaster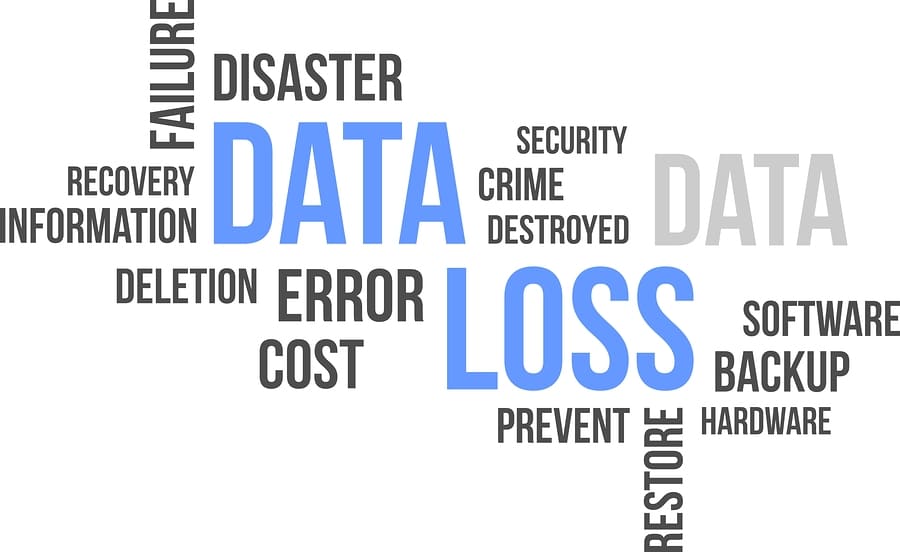 Fires, floods, earthquakes, power outages and even human error pose a risk to your business data. Off-site storage protects your data from a wide range of catastrophic events that could compromise your primary business location. Professional records centers are designed to protect paper documents from fires, floods and natural disasters. When choosing a professional records storage provider in California, look for a facility that meets National Fire Protection Agency (NFPA) and State of California Department of Public Health (CDPH) standards and offers the following features:
Strict access control protocols
Digital surveillance
Fire detection and suppression technology
2. File Mismanagement
Mismanaged information often leads to data loss, especially when file access and retrieval is handled by committee. Without proper oversight, confidential and sensitive business records can be misplaced and even stolen.
A records storage service eliminates this problem. Your files are securely stored offsite, barcoded and tracked in an inventory management system. Secure online access allows you to see the number and type of records you retain, who has what file, and where it's located. When a file is needed, it's retrieved from its designated storage location and either hand-delivered to the requestor or sent to them electronically through a Scan on Demand service.
3. Cyber Theft
If your business network isn't secure, a criminal on the other side of the world could steal your data in the blink of an eye. Malware, ransomware, botnets and distributed denial of service (DDoS) attacks are on the rise, posing a risk to the data of organizations large and small. Protect your network from these threats by installing a firewall and keeping your security software, operating systems and applications up-to-date. Require employees who work remotely to use a virtual private network (VPN).
Don't get lazy with your passwords. According to the Cloud Security Alliance, 22 percent of companies suffering a data breach report compromised or abused credentials as the root cause. Keep your system hacker-proof by using different passwords for multiple applications. Instead, use a unique a password with combination of numbers, special characters and upper and lower case letters for each login. A password manager can help you keep track of multiple passwords and offer encryption options.
4. Improper Disposal
Think the data you've tossed in the trash is gone for good? Think again. Whether it's a paper document with client information or a backup tape with sensitive financial records, no data is safe in the trash. Thieves case business dumpsters, looking for easy opportunities to steal confidential and sensitive information.
Using a NAID AAA Certified shredding service keeps your documents and media out of the trash where they can easily be stolen. From the secure collection of your unwanted and expired documents to their final destruction and recycling, the entire disposal process is handled by background-screened professionals following a strict chain of custody process.
When it comes to keep your business data safe, preparation and prevention makes all the difference in the world.
Pacific Records Management provides records and information management service for businesses throughout Fresno, Stockton, Sacramento, Modesto, and Napa and Solano Counties. For more information, please contact us by phone or complete the form on this page.