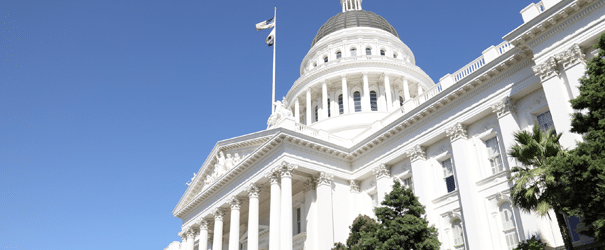 Our Sacramento Location
151 Opportunity Street, Sacramento, CA 95838-3272
(916) 649-7360
Please complete the form on this page if you are looking to contact someone from our Sacramento Location.
Learn more about our services in Sacramento:
Sacramento is more than the capital city of California and home to the Sacramento Kings; it's a thriving metropolitan area with a rich history, a vibrant art community, and boasts over 5,000 acres of parks to explore.  Sacramento's business community is equally diverse, comprised of organizations in the following sectors:
Higher Education
Information Technology
Healthcare
Legal
Retail and Manufacturing
Over the years, Pacific Records Management has earned a reputation for providing unparalleled, service-driven records and information management solutions to companies within these industries.Sacramento's trusted records and information management solution providerOur facility is located strategically off of I-80 to provide the highest level of service to our Sacramento clients.  Designed for long-term preservation and protection of business documents and files, Pacific Records Management's commercial records center features best-in-class fire detection and suppression technology, meets National Fire Protection Agency (NFPA) standards, and offers the following:
24/7/365 digital surveillance
backup redundancy systems
access monitoring
Sonitrol intrusion protection
records inventory management
barcode tracking of files
We provide Records Storage clients with continuous access to their record retention inventory at all times.  Our Retrieval and Delivery service provides on-demand retrieval of documents and files as well as the following options:
next-day delivery
same-day delivery
rush two-hour delivery
No matter where you're located in Sacramento, we make sure you get the information you need when you need it.Pacific Records Management's NAID AAA Certified Shred Services also provide Sacramento's business community with the area's most reliable and trusted document destruction resource.  Our document shredding plant meets the highest privacy protection standards and features:
restricted access
screened professionals
documented operational policies
CCTV image capture and retention
We also provide a Mobile Shredding solution that allows for documents to be destroyed onsite at your Sacramento facility!Facilities that ensure disaster recovery and business continuityAs an integral part of our suite of Data Protection solutions, Pacific Records Management's media vault facility provides our clients with the utmost protection for their critical backup files.  Built in accordance with city and NFPA 232 standards for the protection of records, our Durasteel vault is equipped with Class 125, 4- hour rated fire protection and is specially designed to protect and preserve backup media from a wide range of threats.  Enhanced security and safety systems include the following:
biometric hand recognition
digital video surveillance
ANSI standard temperature and humidity controls
Novec 1230 fire suppression
To find out more, please contact us by phone or complete the form on this page.