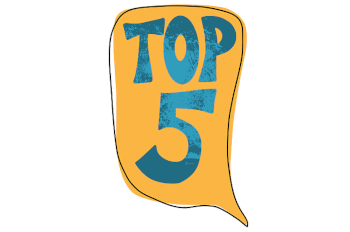 Many organizations come to us for a document storage solution. As a result, people ask us lots of excellent records storage questions. To help you make the most informed decision about where to store your documents, in this blog, we share answers to the top five records storage questions.
Q: Why should I store my records offsite?
A: An offsite records storage solution offers several benefits, including not having to store your records in bulky file cabinets. A records center protects your documents from natural disasters and unauthorized access. Your records management provider manages your offsite inventory, bolstering your records retention program and ensuring your organization's compliance with state and federal privacy laws.
Q: What should I look for in a records center?
A: Choose a records center that meets National Fire Protection Agency (NFPA) and State of California Department of Public Health (CDPH) standards. A records center that meets these standards has specialized climate and fire protection systems that protect your documents long term. A state-of-the-art surveillance system prevents unauthorized access to your personally identifiable information (PII) and protected health information (PHI).
Q: I have non-standard-size documents. Can I store them in a records center?
You can store any document or file in a records center, including:
Legal documents
Medical records
Architectural and engineering drawings
A top-tier records storage provider offers a storage solution tailored to your exact needs. Whether you have building plans in tubes or medical x-rays and microfilm, your records are protected, preserved and accessible.
Q: How do I get my documents to the records center?
A: After setting up your account, your records storage partner provides bar code labels and transmittal forms for your boxes and files. You place the bar codes on your records and complete the transmittal forms. Then a background-screened records management professional picks them up from your office or storage unit, places them in a GPS-tracked vehicle, and transports them to the records center.
Q: When can I request a record?
A: Accessing your offsite records storage inventory is easy. You can log on to your web account anytime and choose next-day, two-hour, after normal business hours, weekend, or holiday delivery. The right records storage provider offers a Scan on Demand service, sending your documents straight to your computer or laptop.
Pacific Records Management provides records and information management services for businesses throughout Fresno, Stockton, Sacramento, Modesto, and Napa and Solano Counties.
For more information about our records storage services or to schedule a tour of our records center, please call us at 800-685-9034 or complete the form on this page.