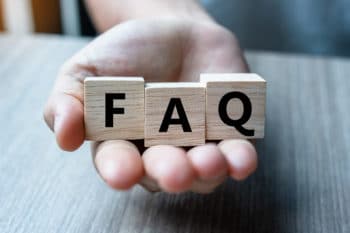 Records management encompasses many disciplines, so people have a lot of questions about the topic. In this blog, we answer your most frequently asked questions about records management.
Q: What is records management?
A: Records are recorded information, including hard copy documents and digital data, that have value to your organization. Records management is the systematic control, use, maintenance, distribution, and disposal of records.
Q: Is records management the same as records storage?
A: No, but records management and records storage are closely linked. Secure storage and controlled access to your records are integral to an effective records management program, but they are not the only requirements. Indexing your information and tracking and managing the growth of your retention inventory are critical to proper records management.
Q: Why is records management important?
A: Besides making sure your business meets industry and legal compliance standards, records management helps your business stay productive and profitable. An effective records management program keeps your operational and administrative costs in balance, and facilitates efficient decision making within your company.
Q: How do I start a records management program?
A: First, make an inventory of your documents and data. Know what records are relevant to your organization. Next, set up a records retention schedule. Every record should have a defined lifespan and final disposition date. Seek professional guidance from a qualified records management provider who will help you classify, index, and safeguard your records inventory.
Q: When can I destroy my records?
A: You can only destroy your records when they've reached the end of their retention lifecycle. Every record should have a final disposition date. A shredding provider will destroy your expired records so they aren't misused and issue a Certificate of Destruction when your shredding project is complete.
Q: Who should oversee my records management program?
A: Large corporations have the luxury of hiring dedicated records managers. Most small businesses can't afford to pay a records manager, so records management becomes a shared responsibility throughout your organization. Partnering with a records management company gives you access to background-screened and trained records managers who keep your program on course.
For more records management tips, please call us at 800-685-9034 or complete the form on this page.
Pacific Records Management provides records and information management services for businesses throughout Fresno, Stockton, Sacramento, Modesto, and Napa and Solano Counties.