Tape/Media Rotation & Storage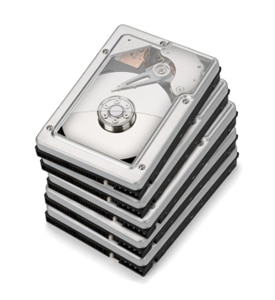 Regular critical and system backups are essential to the survival of your company. In the event of a disaster or an emergency restore, each minute of downtime proves exponentially more costly to your business. Tapes that are improperly stored, mismanaged, and misplaced can create a recovery nightmare.
Pacific Records Management's tape and media rotation and storage services enable you to practice due diligence with your backup data. As your partner in the backup process, we've implemented the facilities and systems to insure the long term preservation and security of your media tapes.
Our Class 125 4 hour rated Durasteel media vault is designed especially for the storage of backup media. Environmental temperature and humidity controls meeting ANSI standards insure the long term preservation of magnetic and optical media so that in the event of a disaster or an audit you are assured the integrity and reliability of your data. A combination of biometric hand recognition intrusion and digital video surveillance systems provide 24/7 security monitoring.
Due diligence doesn't end with backup. Once backups are completed, it is imperative to securely transfer your media to off-site storage facility. Since each organization is unique, Pacific Records Management's professional data protection consultants will assist you with determining media rotation schedule that fits best with your business' backup needs.
Our tape media rotation and storage services accommodate both individual tapes and containers. Your media is bar coded, tracked within the vault to allow for rapid retrieval and then cycled back to you on either a scheduled or as needed basis. A web interface to our inventory control system allows you to manage your tapes, adjust your rotation schedule and recall specific volumes.
Whether your backup schedule occurs on a daily, weekly or monthly basis, a Pacific Records Management professional courier will securely transport your tape to our media vault in a GPS tracked and alarmed vehicle. Your off-site data is available to you 24/7 in the event of a disaster requiring an emergency restore. We maintain a strict chain of custody throughout the retrieval, transport and delivery process.
For more information about our tape media rotation and storage services please contact us by phone or fill in the form on the page.