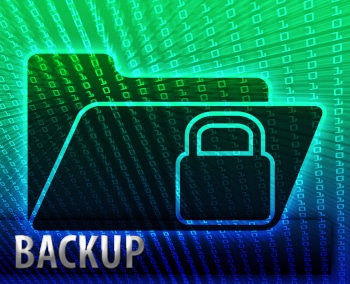 From spreadsheets to proposals, your company generates a large amount of data. Knowing where to store all this data can be confusing. In this blog, we compare tape backup and cloud backup.
Tape Backup
Tape backup has been around for decades and is still used as an archive and recovery tool. Because tape backup involves transferring data from a local device to a magnetic tape, your data is less prone to hacking and cyberattacks. If your network or computer crashes, you can restore your data by popping a tape into a drive. Magnetic tapes can store as much as 15 terabytes of data, but when a tape reaches its storage capacity, you must buy additional tapes.
As with any type of hardware, proper storage and handling of backup tapes is a must. Without proper care and climate conditions, they can breakdown and deteriorate quickly. Few organizations have the infrastructure and systems needed to protect backup tapes. Partnering with data protection provider who offers tape rotation and storage services is a start. They should store your backup tapes in a media vault with advanced temperature and humidity regulation systems and waterless, gas-based fire protection.
Media vaulting also safeguards your data from a disasters and theft by offering an offsite storage and management solution. Bar code technology is used to track your tapes and the vault is equipped with state-of-the-art security systems.
Cloud Backup
Cloud backup or E-Vaulting service eliminates the manual processes of tape backup. It does not involve hardware or software. Your E-Vaulting provider remotely backs up your data after business hours and transmits it to an electronic vault. They use advanced encryption and security measures to safeguard your information.
With an internet connection, you can access and restore your data from anywhere in the world. Whether you are a large organization with an IT department or own a home business, E-Vaulting offers easy, reliable, and cost-effective data protection.
Combining the Two
Many businesses and organizations combine tape storage and E-Vaulting for a comprehensive data protection and recovery solution. Often referred to as "hybrid backup," this strategy creates redundancy so if one method fails the other compensates. Partnering with a data protection provider offering both services gives you access to the best of both worlds.
Pacific Records Management provides records and information management services for businesses throughout Fresno, Stockton, Sacramento, Modesto, and Napa and Solano Counties.
For more information about our data protection services or to schedule a tour of our media vault, please call us at 800-685-9034 or complete the form on this page.