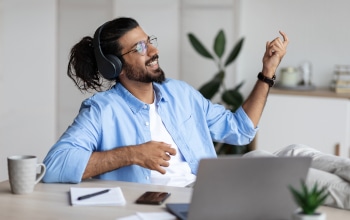 A paperless workflow is a means of streamlining work and reducing the waste of valuable resources. Moving the office to paperless has been dreamed of for decades but not much has changed. Working towards a paperless workflow should be music to your ears, and here's why.
Saves Time
Time Keeps Flowing Like a River, so who wants to waste it filing, organizing, and searching for paper documents when you can access electronic documents quickly and spend your time on more productive work? A great thing about electronic documents is that they can be instantly accessed by anyone who needs them. It also allows collaboration on the same document by multiple staff.
Saves Money
You've got enough Bills, Bills, Bills, so why waste money on the cost of paper, printing, photocopying, and faxing? The average US office worker uses 10,000 sheets of paper annually, and according to Forbes, American corporations spend more than $120 billion on printed forms annually, most of which become outdated within three months.
Saves Space
A Space Oddity is a room filled with cases of copy paper, printer ink and photocopy toner for the sole purpose of printing documents that could be digitized instead. It is estimated that every 12 filing cabinets require one full-time employee to maintain them, yet those 12 cabinets could be stored in a device that fits in the palm of your hand. Space is at a premium and should be used for creating instead of storing.
Saves the Environment
What a Wonderful World we live in, yet we continue to chop down trees to make printer paper when there is already a wonderful, digitized system available in almost every office. Here are some statistics about how paper impacts the earth:
15 billion trees are cut down annually worldwide.
Paper alone accounts for 40% of waste in the US.
The process of manufacturing paper releases nitrogen dioxide, sulfur dioxide, and carbon dioxide into the air, contributing to pollution such as acid rain and greenhouse gases.
The US is 5% of the world's population but consumes more than 30% of all paper products globally.
Saves Your Business from Vulnerability
Your business security is always Under Attack. While cyberattacks are inevitable, electronic documents are still more secure than printed ones. Digital records can be encrypted and blocked from printing, copying, and sharing. There are more ways to control a digital document than a printed one. Using printed documents leaves you more vulnerable to security issues.
Cue up your favorite playlist for motivation to make some ch-ch-ch-Changes before World Paper Free Day on November 6th. Contact a records management service provider to help you digitize your files and get you on the road to creating a paperless workflow!
Pacific Records Management offers full-service records and information management, including document scanning and imaging, to clients in Fresno, Stockton, Sacramento, Modesto, and Napa and Solano Counties. We Are the Champions of paperless workflow for businesses throughout the region, so give us a call at 800-685-9034 or complete the form on this page to discuss your needs with us.