Best Questions Help Find the Best Provider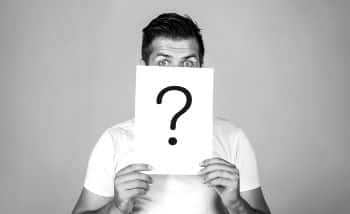 The purpose of asking the right questions in advance is to save time, headaches, and money later by not assuming you were getting a service that wasn't being offered. You require a unique set of services, but there are other services you don't require and don't want to pay for.
Asking the right questions in advance can guide you to an off-site records storage provider that will match your company's needs. Here are some questions that you may not have considered that can help get you started in your search.
Is Your Facility Secure?
Is your facility video monitored 24/7? Is there more than just video monitoring?
Who has access to the building, and is there an access log?
Are there higher- and lower-security areas within the building secured with access controls?
Who is allowed in which parts of the building?
Will my files be kept secure from unauthorized individuals, loss, or theft?
Will my files be at risk of damage due to overhandling or improper storage?
Does your records storage facility offer protection against environmental factors like mold, sunlight exposure, pests, and abrupt temperature changes?
What protections does your facility offer against flooding, fire, earthquakes, high winds, and other natural disasters?
Is there a fire suppression system in the building, and if it is triggered, will my records be damaged?
Do you conduct background checks on all employees, and are they trained in records management?
Are My Files Accessible?
Will you index my files, and does your file indexing system have tagging and search functions?
Is file retrieval, including digital file retrieval with Scan On Demand, available at any time? How long will it take to receive my files?
Do you offer document scanning? Do I have a choice of what documents are scanned and when, or do I have to have everything scanned at once?
Do you have a means of restricting who can request access to certain files so our company security policy is adhered to in your records center as well as our facility?
Do you have a private area where I can view my records?
Are You Familiar with Compliance Laws?
Is your company up to date on all state and federal laws pertaining to data privacy, including HIPAA, FACTA, GLB and SOX?
Do you have a system that alerts us when the retention dates for our files are approaching?
Do you offer end-of-lifecycle document shredding when retention dates are reached?
What Do Your Customers Say about Your Business?
Are your reviews generally positive?
How do you respond to negative feedback and address customer concerns?
Do you have any customer references I can speak with?
Location, Location, Location
In a densely-populated city, getting around can take so much longer than rural areas and be more frustrating. While the digital world shrinks distances, having a reputable records management company close to you has benefits, including easy access if you need go to the facility in person. You also get to support a local business.
Pacific Records Management offers businesses in Sacramento, Stockton, Modesto, Fresno, Napa and Solano counties a full suite of records and information management services in our purpose-built, secure records storage facilities. We would be delighted to answer all of your questions, provide you with client references, or answer any additional questions you may have. For more information, simply give us a call at 800-685-9034 or complete the form on this page. Our friendly experts are standing by to serve you!