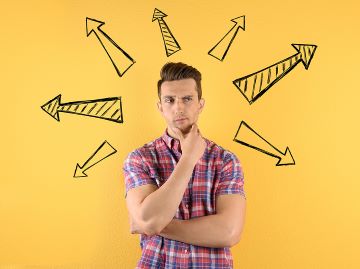 Did you know that the Central Valley uses less than 1% of US farmland to produce 8% of the total US agricultural supply and 25% of the nation's food? That's efficiency!
When your Central Valley business is looking for a records storage facility, you also want the biggest bang for your buck. To find that, you need to consider some important known, and not-so-known, characteristics of a really great records storage facility.
Self Storage vs. Records Storage
If you are considering or already renting a self-storage unit, your records are in danger. Let's compare a self-storage unit to a records storage facility.
Self Storage
Records Storage
Security Measures

Single access control keypad
Camera
Padlock

Multiple access controls
Visitor check-in with security escort
Sophisticated alarm system with video and 24/7 monitoring

Environmental Protections

Flooding protection
Fire detection and suppression
Anti-pest measures
Environmental stabilization
Visually searching through multiple boxes for the right file

Records Retrieval

Lifting, stacking heavy boxes
Visually searching through multiple boxes for the right file

Request file or box online and have it delivered on the same or next day

Cost

Pay for entire unit whether full or not

Pay only for shelf space used

Certifications
Security Measures
Look for a facility that offers a secure environment, including perimeter and building access controls, front desk check-in and visitor escort requirements, and 24/7 monitor alarm systems and video surveillance. All of this should be in place to prevent unauthorized individuals from accessing secure areas.
Environmental Protections
Not all records storage facilities are created equal. A true records storage facility is specifically designed to store paper documents; it's not just a converted warehouse. The facility you choose should be purpose-built to protect against theft, fire, flooding, pests, and environmental degradation.
Records need a climate-controlled storage area to maintain integrity so that they can last the duration of their retention period. Lighting, temperature, humidity and other atmospheric elements all have an effect on stored documents. This is especially important for archival documents that must be kept indefinitely.
Records Retrieval
Easy access to records is important and vital to an efficient business. Find a records management company that can retrieve and deliver your records quickly and offers Scan On Demand with digital delivery.
Cost
Having employees lifting and stacking heavy boxes to search for paperwork creates a risk of serious injury and a worker's compensation claim. If they use their own vehicle to get there, insurance may even hold your company responsible if an automobile accident occurs.
Add to all of this the fact that self storage is usually more costly per square foot than a records storage facility. In self storage, you pay for the entire cubic volume of the unit. In a records storage facility, you only pay for the shelf space your file boxes occupy.
Certifications
Find out if the records management company you want to work with is a affiliated with industry associations, including the records and information management industry's standards-setting organization, i-SIGMA. They should also be Privacy+ Certified and NAID AAA Certified.
Pacific Records Management is proud to provide a full suite of records and information management services with four locations in California's Central Valley. We are Privacy+ and NAID AAA Certified. If you have questions or need help with your records storage requirements, give us a call at 800-685-9034 or complete the form on this page. Our friendly records management experts are standing by to assist you!