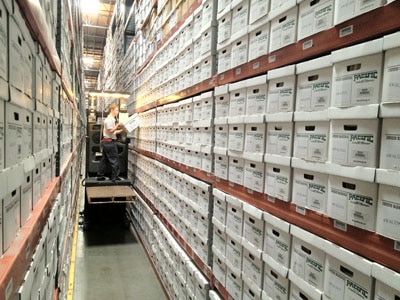 Improperly classifying, managing and storing business records can result in lost time and productivity, which could stifle your business operations (not to mention the consequences of possible fines for SOX, GLB or HIPAA non-compliance). Documents and files permanently lost from a disaster can affect the long-term survival of your company.
Our Records Services allow for the protection and organization of your business records throughout their lifecycle. Combined off-site storage, data protection, secure shredding, and document imaging solutions enable your business to operate efficiently and serve as a foundation for your Disaster Recovery plan.
Off-Site Records Storage
Pacific Records Management's off-site storage solution provides a secure environment that minimizes theft, fire and water damage for your business records. Each carton and file stored within our records center is individually tracked with our inventory management system.  A secure web interface provides a portal that enables you to view a complete listing of your off-site inventory as well as the ability to manage and retrieve individual records and files at a moment's notice.
Secure Document Shredding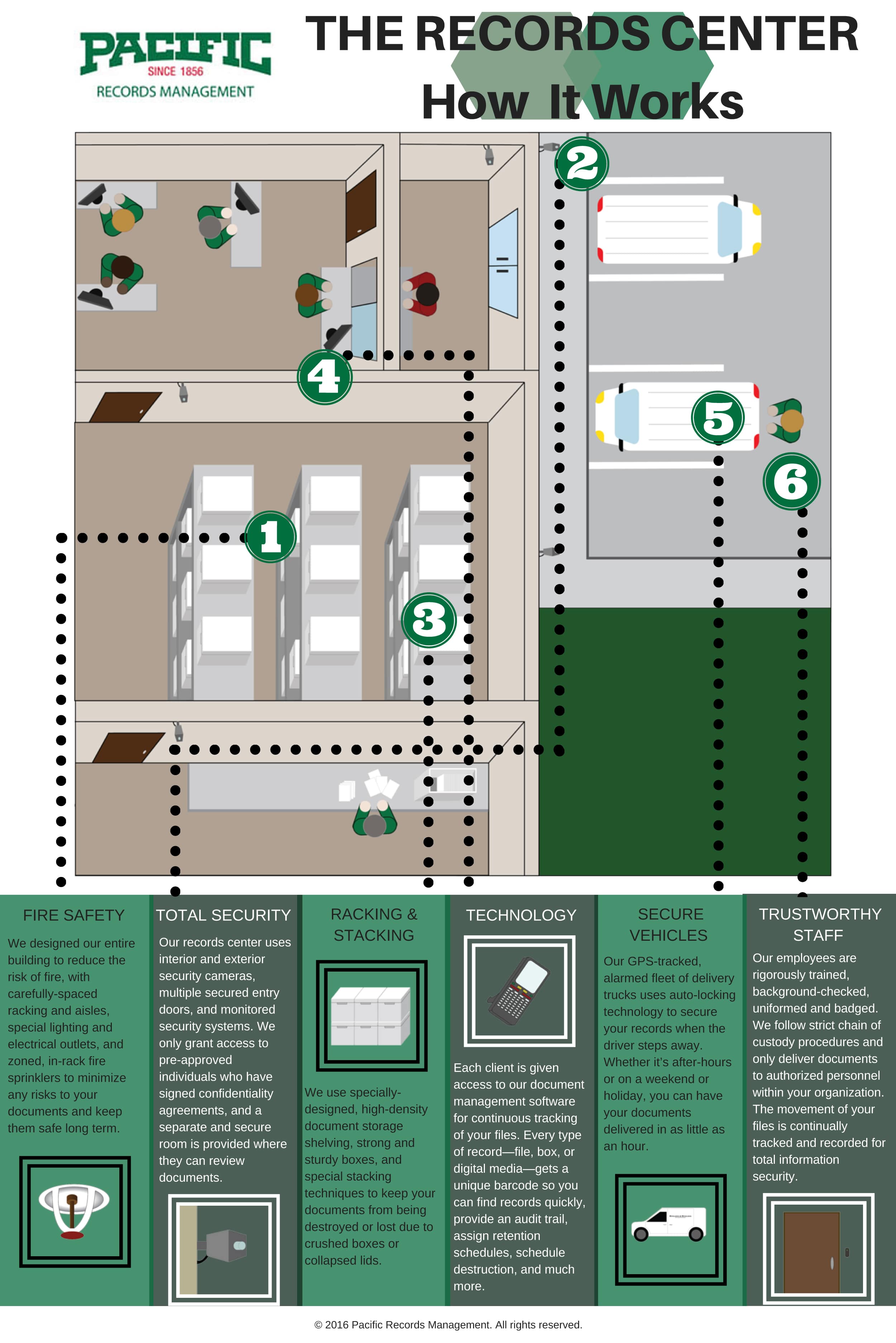 When your records have reached the end of their lifecycle, our secure shredding service ensures that your documents and files are destroyed confidentially.  We provide small businesses with both on-site and off-site document shredding services. Once your files and documents have been shredded, we provide you with a Certificate of Destruction for your records.
Data Protection
Pacific Records Management's data protection services provide secure off-site storage, specially designed for the preservation and protection of backup media. If your business has yet to implement a backup solution, our E-vaulting solution ensures a secure and consistent online backup schedule.
Document Scanning Services
For clients looking to reduce the flow of paper within their organization, our document scanning solutions enable the secure conversion and imaging of documents and files into a digital format. Scan on Demand allows you to store your records off-site and conveniently scan them electronically on an as-needed basis.
For more information about our records management services, contact us by phone or complete the form on this page.