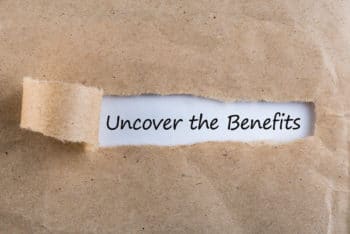 Where are you storing tax records, personnel files, and other important business documents? You may be unaware that there are several benefits to using a document storage service. Here are the top six:
1. Enhanced Regulatory Compliance
Knowing what records to keep, and for how long, is essential to legal and regulatory compliance. A document storage service protects and manages your records during their retention lifespan. You receive a comprehensive audit trail of your storage, retrieval, and final disposition activities.
2. Improved Information Access and Retrieval
You spend countless hours searching for and retrieving documents. A records storage service streamlines your document retrieval. Records management professionals hand-deliver your records or send them directly to your computer using a Scan on Demand solution.
3. Cost Savings
Allocating square footage in your office to accommodate documents is expensive. Fortunately, with a document storage service, your paper records are stored without breaking your budget. The cost per square foot in a records center is much lower than commercial office space and you only pay for each carton you store. When a document reaches its final disposition date, it's destroyed, and your storage fee decreases.
4. Simplified Tracking of Records
Keeping track of documents is a challenge. A records storage service offers relief by organizing and managing your documents for you. Your records are bar coded and tracked with an advanced inventory management system. A secure web portal lets you see your records inventory and monitor who has which file and where it's located.
5. Privacy Breach Prevention
A records storage service is designed to safeguard personally identifiable information (PII) and protected health information (PHI). Access to a records center is limited to background-screened and authorized records management professionals. Only pre-authorized individuals in your organization can request records from your provider. Files are delivered in a GPS-tracked vehicle by screened and uniformed professionals.
6. Disaster Protection
Natural disasters may be impossible to predict, but archiving your files with a trusted partner keeps your records safe. There's no safer place to store your records than a records center. It's built to withstand earthquakes, fires, and flooding. Your documents are stored on shelves constructed of solid steel with cross-braced beams that are bolted to the ground. Zoned, in-rack sprinklers are used to decrease fire risks.
Pacific Records Management provides records and information management services for businesses throughout Fresno, Stockton, Sacramento, Modesto, and Napa and Solano Counties.