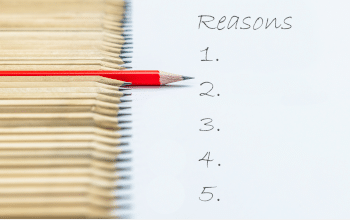 Staying on top of your business records is stressful during the best of times. It is even more challenging during the COVID-19 pandemic. In this blog, we offer several compelling reasons for storing your business records offsite.
1. Data Security
Few organizations have the necessary security protocols to keep sensitive information out of the wrong hands. Disgruntled and dishonest employees often have unfettered access to confidential documents. Off-site records storage in a records center safeguards personally identifiable information (PII) and protected health information (PHI). Records center access is limited to rigorously-trained, background-screened records management professionals. They follow a strict chain of custody when handling and managing your records.
2. Cost Savings
In-house document storage is one of the biggest overhead expenses for any company. Storing your business records off site in a records center is much cheaper than storing them in house. The cost per square foot in a records center is much lower than commercial office space, and you only pay for each carton you store. When your documents reach a final disposition date, your records management provider destroys them and decreases your storage fee.
3. Space Savings
Allocating square footage in your office to accommodate documents is counterproductive, especially when it leads to clutter. Storing your business records offsite helps you use your office space more efficiently.
Fortunately, with a document storage service, your paper records are stored without breaking your budget.
4. Disaster Recovery
California is no stranger to natural disasters. Storing your business records offsite in records center that meets National Fire Protection Agency (NFPA) and State of California Department of Public Health (CDPH) standards protects your corporate information from physical damage. You have 24/7/365 access to your records, even in dire circumstances.
5. Compliance
The following laws levy non-compliance penalties against companies that fail to protect consumer and patient privacy:
Health Insurance Portability and Accountability Act (HIPAA)
Sarbanes-Oxley Act (SOXA)
Fair and Accurate Credit Transaction Act (FACTA)
Gramm-Leach-Bliley Act (GLBA)
California Consumer Privacy Act (CCPA)
When you invest in an offsite records storage service, your documents are stored safely in compliance with state and federal regulations.
Offsite records storage is the ideal solution for any business looking to manage and protect its information more securely, efficiently, and at a reasonable cost.
Pacific Records Management provides records and information management services for businesses throughout Fresno, Stockton, Sacramento, Modesto, and Napa and Solano Counties.
For more information about our records storage services or to schedule a tour of our records center, please call us at 800-685-9034 or complete the form on this page.