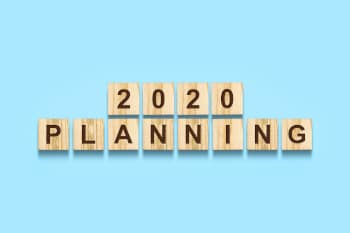 As a new decade approaches, managing your documents involves more than stuffing them away in a filing cabinet. In this blog, we discuss why your company needs an offsite storage solution in 2020.
1. Data Breach Prevention
In the Information Age, your data is more valuable and more vulnerable than ever. Offsite storage prevents unauthorized access to confidential records. Your records storage provider transfers your documents to a high-security records center that's only accessible to records management personnel. These background-screened and trained professionals protect and manage your records inventory.
Only pre-authorized employees in your organization can send files offsite and retrieve them. Your records are bar coded and tracked with an advanced inventory management system. A secure web portal lets you see your records inventory and monitor who has which file and where it's located.
2. Compliance
As state and federal regulations grow, your business needs a compliance plan. Offsite storage helps you manage your records during their retention lifespan. Your records storage provider offers a comprehensive audit trail of your storage, retrieval, and final disposition activities.
3. Cost Savings
Although American companies are enjoying unprecedented economic growth, a recession could come at any time. Allocating square footage in your office to accommodate documents is expensive. Conversely, the cost per square foot in a records center is much lower than commercial office space, and you only pay for each carton you store. When a document reaches its final disposition date, it's destroyed, and your storage fee decreases.
4. Information Preservation
Whether you've been in business for several decades or just a few years, you want your company to thrive well into the future. Offsite storage helps you preserve important documents that must be retained for many years. A records center offers climate-controlled storage that eliminates exposure to pests, water, and extreme heat.
5. Disaster Recovery
The planet's climate has never been more volatile; floods, wildfires and earthquakes are happening more often. Offsite storage enhances your disaster recovery plan. A records center that meets National Fire Protection Agency (NFPA) and State of California Department of Public Health (CDPH) standards protects your documents from physical damage and makes sure you can access your business data even in the worst of circumstances.
For more offsite record storage tips, please call us at 800-685-9034 or complete the form on this page.
Pacific Records Management provides records and information management services for businesses throughout Fresno, Stockton, Sacramento, Modesto, and Napa and Solano Counties.