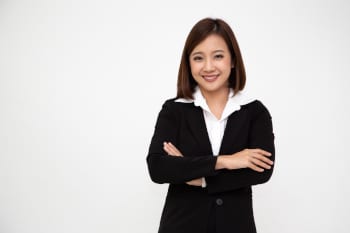 Getting answers to your document storage questions shouldn't be difficult. Finding a document storage solution that combines value, security, and accessibility is hard enough. In this blog, we answer your document storage questions.
Q: Why should I store my documents offsite?
A: Besides the impracticality of storing paper records in your office, in-house document storage is expensive and risky. Storing your documents in a records center saves money, keeps your information secure, and enables professional management, retrieval, and delivery of your documents.
Q: What's wrong with storing my documents in a self-storage facility?
A: A self-storage facility isn't as secure as a commercial records center. A commercial records center is built to protect paper documents. It features state-of-the-art security and fire protection systems. Your records are tracked with bar codes and an advanced inventory management system. Unlike a self-storage facility, you only pay for the space you use. When a document reaches its disposition date, it's destroyed, and you are no longer charged a storage fee.
Q: Does a records center protect my documents from disasters?
A: Records centers in California must meet standards set forth by the National Fire Protection Association (NFPA) and California Department of Public Health (CDPH) and must withstand earthquakes, fires, and flooding. Your documents are stored on shelves constructed of solid steel with cross-braced beams that are bolted to the ground. Zoned, in-rack sprinklers decrease fire risks.
Q: Is offsite records storage secure?
A: Yes. Records center access is limited to rigorously trained, background-screened records management professionals. They follow a strict chain of custody when handling and managing your records. Your documents are picked up and delivered in an alarmed, GPS-tracked vehicle.
Q: How do I keep track of my documents?
A: Your records storage provider bar codes your records and tracks them with an advanced inventory management system. You view and manage your records inventory through a secure web portal. Having your documents hand-delivered the same day or sent to your computer with a Scan on Demand service is as easy as clicking your mouse.
Q: When can I access my documents?
A: You have 24/7/365 access to your document with a professional document storage service.
If you have a question we haven't answered here, please call us at 800-685-9034 or complete the form on this page.
Pacific Records Management provides records and information management services for businesses throughout Fresno, Stockton, Sacramento, Modesto, and Napa and Solano Counties.