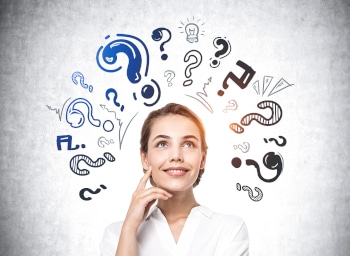 Choosing a document scanning provider for your business can be bewildering. What is important; what do you need to know before embarking on a scanning project?
1.    What is your company's scanning experience?
Knowing a prospective scanning provider's history is a great place to start to know the kind of service you will experience. Here are a few things you might ask:
What are the largest projects the company has handled?
What is your turnaround time on various size projects?
What is your maximum scanning capability per month?
2.    How does your company ensure quality?
We all expect quality, and it should go without question, yet you still have to ask—and you will be glad you did. Inquire about these specific quality issues:
What is your quality control policy?
How do you check scanned documents for legibility/
3.    How does your company handle security?
It's vital to know whose hands your sensitive documents are in and the journey they will take. Include these topics in your inquiry:
What security features does your facility's have?
How do you ensure the security of my information?
What is your disaster recovery plan?
How do you ensure the number of scanned documents match the number of originals?
Is your scanning done in house, or do you outsource? If outsourced, how can you keep my information protected?
4.    What documents should I scan?
Once you are sure the scanning company can supply quality and security, you might have questions about your own needs. A professional document scanning company will also be able to offer some insight into using their services to better serve your business. These are some suggested questions you can ask About your scanning project:
5.    What is your company's document scanning process?
Can you describe your Chain of Custody?
What file formats can my documents be saved as?
What types of physical storage media can I store my imaged documents on?
Do you offer online document image management?
What happens to my documents at the completion of the scanning process?
Pacific Records Management offers quality, secure scanning services. If your business is in Stockton, Sacramento, Modesto, Fresno, or Napa or Solano counties, please give us a call at 800-685-9034 or complete the form on this page.