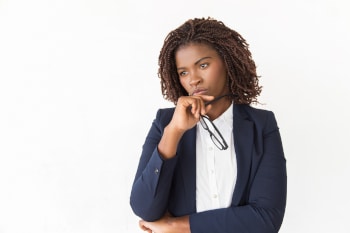 If there's a silver lining to the cloud of high-profile data breaches, it's that more businesses are reviewing their data security strategies. In this blog, we answer your data protection questions.
Q: Why should I have a data protection plan?
A: Predicting data loss is almost impossible. Disasters and cyberattacks happen unexpectedly. A data protection plan ensures uninterrupted access to your business data.
Q: What should I back up?
A: It's important to back up any file or application you can't afford to lose. Any backup strategy should offer your business a seamless and prompt data recovery solution.
Q: When should I back up my data?
A: When backing up your data, always err on the side of caution. A daily, weekly, and monthly backup strategy allows you to restore and recover data from any point in time.
Q: What is E-Vaulting?
A: With an E-Vaulting service, your data is remotely backed up and sent to an electronic vault. E-Vaulting eliminates the need to remember to back up your data. It's automatically done for you. In the event of a disaster, your E-Vaulting provider restores your back up data within hours.
Q: How is my data protected in an E-Vault?
A: Your data is encrypted, transmitted through a secure network with layers of advanced security, and stored in an electronic vault.
Q: I back up my data to tapes. What's the best way to protect them?
A: Partner with a data protection provider who offers a secure media storage solution. Your media is protected and tracked in a specialized media vault. Temperature and humidity controls that meet ANSI standards ensure the long-term preservation of your data. A combination of biometric hand recognition, intrusion prevention, and digital video surveillance systems offer 24/7 access control and security monitoring.
Q: What else can I do to protect my data?
A: Invest in a hard drive shredding service. A recent study released by the National Association for Information Destruction (NAID) found that 40 percent of used electronic devices sold on the secondhand market contained personally identifiable information (PII) and protected health information (PHI). A hard drive shredding service pulverizes your hard drives into miniscule particles, rendering them unreadable so sensitive data isn't exposed.
For more answers to your data protection questions, please call us at 800-685-9034 or complete the form on this page. We love hearing from you!
Pacific Records Management provides records management and data protection solutions for businesses throughout Fresno, Stockton, Sacramento, Modesto, and Napa and Solano Counties.