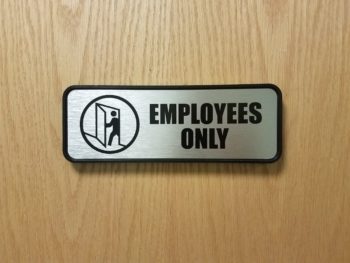 Storing and managing paper records is time consuming and expensive, which is why organizations looking to save space and money invest in a professional document scanning solution. If you're considering hiring someone to digitize your paper records, here's what you should expect:
Assessment
Every business has unique document management needs and workflow requirements. As a result, you want a document scanning provider who takes time to analyze the scope and requirements of your scanning project. They should examine the size, type, and condition of documents to be scanned so you have a clear understanding of the cost and timeframe of your document scanning project.
Handing and Transport
It's likely you're scanning your most sensitive documents. If so, it's critical to know your information is cared for with a strict chain of custody. Avoid partnering with providers who ship your documents overseas for scanning. The imaging and conversion of your documents should be performed locally by background-screened, professional scanning technicians. Your documents should be transferred to the scanning facility in GPS-tracked and alarmed vehicles.
Document Preparation
At the scanning facility, trained professionals organize and prepare your documents for imaging. They remove staples, paperclips, and sticky notes from your documents. Wrinkled and torn pages are straightened and repaired. A bar-coded separator sheet is placed within each file to create a verifiable record of which box it came from and link it to a database for the indexing phase.
Imaging and Conversion
During the imaging and conversion phase, high-speed, production-grade scanners capture and covert your hard copy documents to PDF, TIFF, PNG or JPG digital files. Quality control staff make sure all images meet the highest quality standards.
Indexing
After imaging and conversion, special indexing software is used group and categorize your information to your specifications. Optical Character Recognition (OCR) technology allows you to pinpoint information within your digital files just by typing simple keywords or phrases.
Information Transfer
After your documents are scanned and indexed, they are transferred to the media format of your choice (DVD or hard drive). Your provider may also store your digital files in a secure data center facility that has undergone auditing and is served by multiple fiber optic carriers for fast connectivity. Authorized users within your organization can quickly access digital files with a secure internet connection.
Post-Scanning Services
In the last step of a scanning project, your original documents are transferred back to you. This may not be an option for you, though, so by partnering with a scanning provider who offers records storage or shredding services, you can have your documents professional stored and managed or securely destroyed.
Pacific Records Management provides document scanning services for businesses throughout Fresno, Stockton, Sacramento, Modesto, and Napa and Solano Counties. For more document scanning guidance, please call us at 800-685-9034 or complete the form on this page.