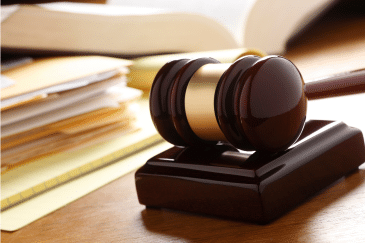 Are you overwhelmed by stacks of legal documents, unsure about where to store them and how to manage them securely and in compliance with the law?
If you're in California's Central Valley, Pacific Records Management is your trusted partner for legal records management. With over 60 years of records management experience, we've become the largest locally-owned and independently operated records management company in the area.
Your Trusted Legal Records Guardian
At Pacific Records, we understand the importance of safeguarding sensitive legal records. Whether it's legal case files, contracts, accounting records, or personnel files, our state-of-the-art facilities are equipped to protect your valuable documents. Our services extend to law firms, corporate legal departments, and government legal agencies.
Convenience at Your Doorstep
We believe that convenience should be an essential part of your records management experience. That's why we offer a hassle-free pickup and delivery service. The best part? There's no cost for the initial pickup. We value your time, and we offer a range of delivery options to suit your needs, including expedited (2 hours or less), same-day, next-day, after-hours, weekend, and holiday delivery options. We're here whenever you need us.
Local Expertise, Global Standards
Being the largest local records management company in California's Central Valley means we understand your unique needs. Our rates are highly competitive, ensuring you get the best value for your investment. Pacific Records Management is PRISM Privacy+ Certified, and we adhere to the strictest compliance standards, including CCPA, FACTA, GLBA, and HIPAA.
We belong to i-SIGMA, ARMA and ALA because we believe in upholding the highest ethical and operational standards while supporting professionals involved in law firm, legal department, or legal agency management.
Personalized Service Every Step of the Way
At Pacific Records, we believe in the power of personal connections. That's why we assign a dedicated representative to work closely with you. This ensures that all your needs and concerns are met promptly and efficiently with just one point of contact, not a massive call center. Our active file storage, automated retention management, and Scan On Demand services further streamline your legal records access and management processes.
A Legacy of Trust Since 1856
Pacific Records' history in the Central Valley stretches all the way back to 1856. Our long-standing commitment to excellence and innovation has made us the preferred choice for law firms, legal departments, and all types of organizations looking for reliable records management solutions. Over the years, we have managed more than 1.7 million containers and served over 2,100 customers, earning their trust and loyalty.
In the world of legal records management, Pacific Records stands out as the premier choice in the Central Valley. Our local expertise, dedication to security and compliance, and commitment to personalized service make us the trusted partner you need for your record storage needs. Join the Pacific Records Management family and entrust your legal records to the best in the business to experience the convenience, security, and peace of mind that comes with our services.
Call us at (800) 685-9034 or complete the form on this page to talk with one of our legal records management experts.