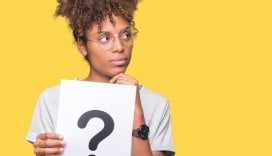 Are you ready to go paperless? Choosing the right document scanning company can be a challenge. In this blog, we offer several questions to ask a prospective document scanning provider.
Q: Do you prep my documents?
A: Preparing document for scanning is time intensive. To save time, partner with a scanning company with trained technicians who remove staples and paperclips from your documents, repair torn pages, and organize your files so they can be scanned.
Q: Is OCR software used during scanning?
A: Optical Character Recognition (OCR) software converts the text on your paper documents to searchable digital content. OCR allows you to search for keywords and phrases in your digital images. Without OCR, finding specific data is like searching for a needle in a haystack.
Q: Into what format are my images converted?
A: You want your documents converted into a file format that works with your database and other software. Make sure your document scanning provider can convert your documents into one of the following formats:
Q: Where do you store my scanned images?
A: A reputable document scanning provider will transfer your digital images to a DVD or portable hard drive or upload your images to your enterprise content management (ECM) system. A document scanning company who can host your images on their own secure server offers your team the ability to search, share and collaborate online.
Q: Are my hosted images secure?
A: Your scanning provider should offer an image hosting solution with rigorous security. For example, your digital images should be stored in a data center within a secured facility that has undergone rigorous SSAE16 auditing and is served by multiple fiber optic carriers for fast connectivity. It should feature redundant systems to ensure reliable access to your documents.
Q: Do I have to scan everything?
A: The right document scanning company will scan as many or as few documents as you wish. With a Scan on Demand solution, your scanning provider stores your documents offsite in a records center and converts them to digital images when requested.
Q: Can you scan oversized documents?
A: Large, oversized documents take up precious office space. If you need to scan maps, blueprints, or engineering drawings, confirm that your scanning provider has the right equipment and scanning software to convert your large format documents to digital images.
For more tips on how to choose a reputable document scanning provider, please call us at 800-685-9034 or complete the form on this page.
Pacific Records Management provides records management and scanning services for businesses throughout Fresno, Stockton, Sacramento, Modesto, and Napa and Solano Counties