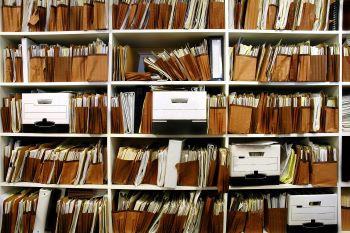 It's been almost 60 years since Bob Dylan presented the world with the song, The Times They Are a-Changin', and ever since, times have continued to change. In fact, a song critic said that the song was obsolete by the very changes that it predicted and was politically out of date as soon as it was written. Since the COVID-19 outbreak was first reported from Wuhan, China on December 31, 2019, the look of the business world has changed dramatically.
Where Do You Go from Here?
Bob Dylan's song was more of a call to change than a reflection on it. Now that we seem to be reaching the other side of COVID, you need to choose your own anthem. Where do you go from here? Whether you like it or not, post-COVID, the times are still a-changin'. If your office has started to open up or will do so in the very near future, it is unlikely that you will return to how things were pre-pandemic. You may decide to keep some, none, or all of your staff working remotely, but as you recover from the impact of the pandemic, you will need to make long-term changes and improvements to maintain security while remaining productive.
Evaluate
Those of us that moved to remote offices initially assumed it would be short-lived, but as it dragged on and on, the normality and regularity of in-office life faded away. The primary focus became on keeping your business operating when the only constant was change. To adjust to post-pandemic records management, it's necessary to reevaluate structure and process by starting with these actions:
Track Time Spent: A good start would be to track the amount of time employees spend on tasks, whether on an individual or overall basis. This includes things like responding to emails, talking with clients, administrative tasks, and projects. Tracking is best evaluated over a period of time so time allotted versus time spent can be more accurately measured.
Identify Inefficiencies: Based on your time-tracking results, identify areas that are inefficient, where time spent can be adjusted or made more effective. Below are some areas to consider adjusting that may increase productivity and minimize expenses.
Records Storage
With the constant changes over the past two years, your files may have reached a level of disarray that requires attention as you shift to post-COVID times. Consider these tasks:
Check Retention Dates: Check the retention period of your files and remove files that have passed that date. Make note of upcoming retention dates and implement a records retention schedule according to regulatory mandates for your industry.
Purge: Have files that have reached the end of their lifecycle professionally shredded, combine similar files, and relocate those that are misfiled.
Archive: Many rarely-used files can be sent offsite to protect them from onsite disasters such as fire, flood, loss, theft, etc., allowing you to to utilize space more wisely. Choose an off-site records management company that is HIPAA, FACTA, SOX and GLB compliant.
Data Protection
Your company's data security may have also become difficult to manage over the past couple of years. To protect your company, staff, clients, and files, security must remain top priority, and now is a great time to take stock.
While evaluating your security, take the time to update all of your software and hardware virus protection and ensure that all employees are using your Virtual Private Network for company work, if you have provided one. Measures like these may have gotten lost in the shuffle of employees moving to home offices. Consider whether it's time to invest into the insight and services of a professional data protection partner.
Scanning
In the shuffle of adjusting to the new norm of a pandemic, you may have accumulated a number of paper documents that would benefit from being digitized. It may even be worthwhile to move to a digitally-focused office. Operating digitally can save money and time, and reduces the amount of paper you consume.
A full-service records management company will offer a scanning service that can scan your confidential documents to digital format, making them easy to access for authorized personnel at your company, no matter where they are located.
If you are storing documents in a records center, Scan On Demand is a great choice when you need a document quickly.
Shredding
As you're checking retention dates, purging, and archiving, be sure to evaluate your shredding process, too. You may have been shredding documents in-house, but using an offsite shredding service will increase your level of security, be more affordable, allow your staff to focus on their primary tasks, and provide you with auditable proof that you are compliant with information privacy regulations.
If your company has benefited from the services of a shredding company on an as-needed basis, you may discover that it's time to move to a regularly-scheduled shredding service as your employees return from working remotely.
If the times are a-changin' for your business, consider utilizing the professional services of Pacific Records. We proudly provide a full suite of records and information management services to clients throughout Sacramento, Stockton, Modesto, Fresno, and Napa and Solano counties. For more information, give us a call at 800-685-9034 or complete the form on this page. Our friendly experts are standing by!